MArk Goodwin a été le batteur de Lonnie Donegan, et il a pris plusieurs photos de Rory, dont celle-ci, superbe, au Royal Albert Hall le 31 décembre 1975: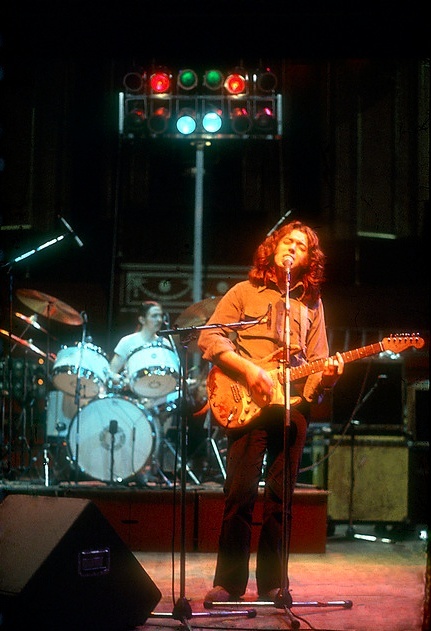 Mark Goodwin avait permis la rencontre sur scène entre Rory et son idole à cette occasion.
Je l'avais contacté au sujet de cette photo, et il m'avait adressé cet email:

"Hi Francois
Thank you for the kind words re my Rory pics.
YES by all mean use the pics for your site but please be sure to ensure there is a link back as these days I make my living only from photography and Graphic Design.

Yes I knew Lonnie very well, I used to be a professional musician and played drums with him for about 6 years.

I first met Donal, Rory's brother, when I had dealings with his drummer Rod D'Eath. I was a Promotions Manager at the time working for CBS Musical Instruments, and I was at the Albert Hall to ensure that all was well with the drummer. When Donal was introduced to me by Rod, and he found out that I was a friend of Lonnie's it was then that Donal had the idea of me going to Lonnie's house and asking him if he would come and just walk on to the stage and wish Rory Happy Birthday.

This is what I did. At that time Lonnie lived in Chiswick in West London and it was not far from the Albert Hall. Lonnie took a little convincing at first because, he was never really up to speed with the Rock musicians, as his background was Jazz. But he finally agreed, and I'm pleased to say that he and Rory became very good friends after that, so much so that Lonnie used Rory on his 'All Star' album that Adam Faith produced, along with Elton John, Ringo Starr, Bryan May etc. etc."
Son blog:
http://magoneten.blogspot.com/2010/11/rory-gallagher-ivor-arbiter.html
Sa page Flickr:
http://www.flickr.com/photos/mganda/4825031349/
Dernière édition par Chino le Dim 20 Mai 2012, 18:07, édité 1 fois
Mark Goodwin, batteur du groupe The Interns, a donc été batteur de Lonnie Donegan jusqu'au milieu des années 70.
Ensuite, il est rentré comme "Promotion Manager" chez le fabricant d'instruments CBS/Arbiter d'Ivor Arbiter (société qui fabriqua le kit de batterie Arbiter Autotune jaune de Rod De'Ath).
Et à la fin des 70's, Mark Goodwin pris quelques photos de Rory en compagnie d'Ivor Arbiter.
La première: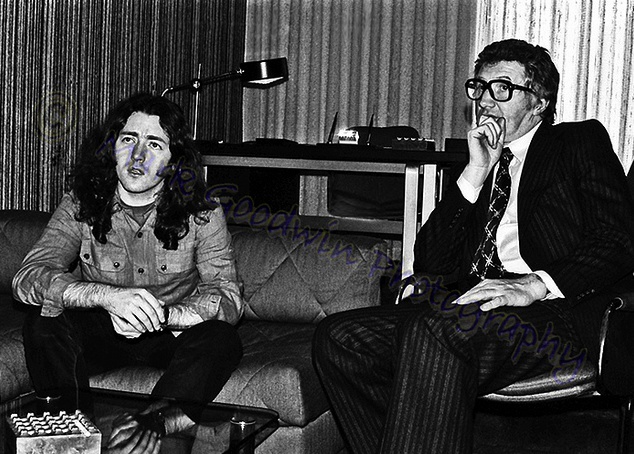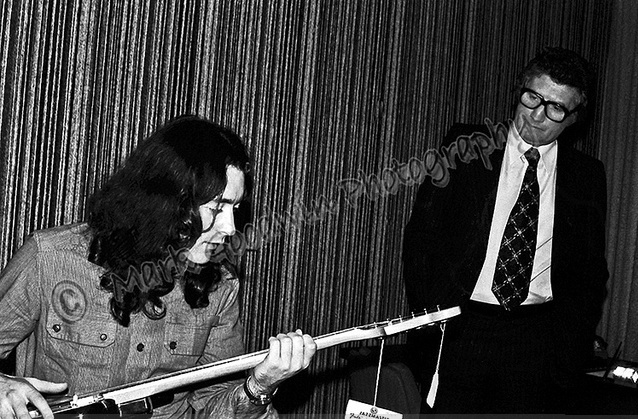 La dernière: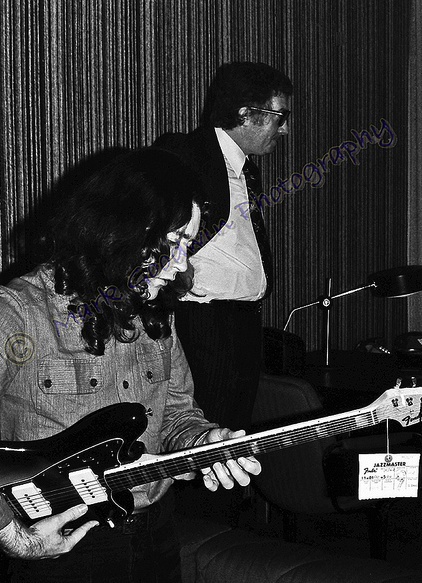 Mark Goodwin:
"Took this when I was Promotions Manager for CBS/Arbiter during the late 1970's.
This meeting was organised to discuss Fender guitars and the improvements that could be made if any. Rory was obviously committed to his Fender Strat. Ivor loved to talk to musicians, 'his customers' the people who actually used the product, rather than the retailers who sold the product.
We had many meetings like this, with all sorts of musicians, unfortunately I wasn't always available to photograph them all."
Splendide !!!

Rory qui se voit offrir une Fender Jazzmaster... il n'a pas dû la garder longtemps car elle ne figure pas à la liste des instruments lui ont appartenu.
Garbage Man a écrit:Splendide !!!

Rory qui se voit offrir une Fender Jazzmaster... il n'a pas dû la garder longtemps car elle ne figure pas à la liste des instruments lui ont appartenu.
Peut-être que ça n'était pas un cadeau et qeue Rory l'a juste essayée...
Autre photo: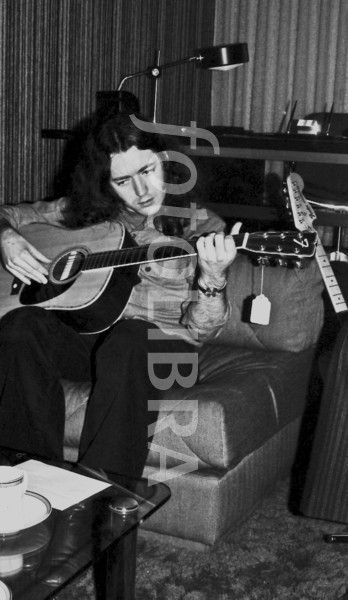 __________________________________________
"It is in the shelter of each other that the people live". Irish proverb.

JLo




Messages

: 32265


Date d'inscription

: 15/02/2012



---
Permission de ce forum:
Vous
ne pouvez pas
répondre aux sujets dans ce forum