Ce livre est une idée qu'avait suggéré Lizabeth Kramer la dernière fois qu'elle a vu Rory. A savoir faire un livre illustré pour enfant ayant pour thème la chanson "The Seventh Son of the Seventh Son".
Liz s'est attelée à l'élaboration de ce livre pendant plusieurs années en prenant sur son temps libre. Elle tenait à ce que le livre soit à la fois en gaélique et en anglais. Nicola McGartland (la fille de Dino) s'est chargé de la traduction. Quant à Liz elle s'est chargée des illustrations en arrière plan et les enluminures (inspirées du livre de Kells). Le texte à l'intérieur du livre a été écrit de la main de Rory. Et le projet a reçu la bénédiction de Donal Gallagher.
Extraits: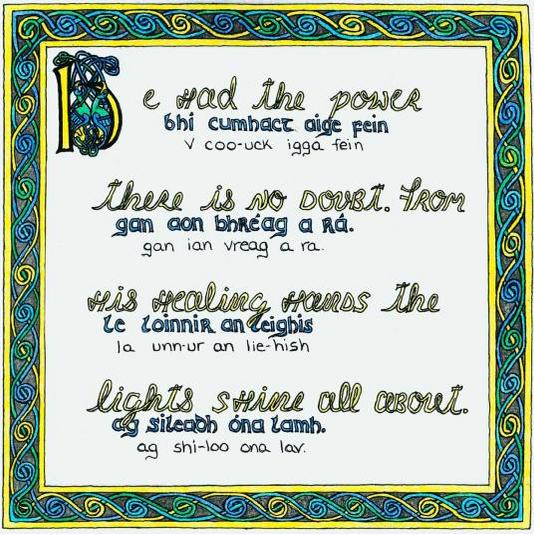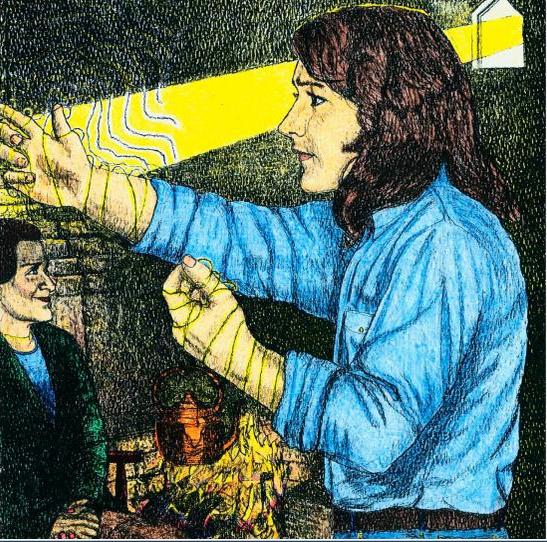 Lien amazon:
http://www.amazon.fr/Legend-Seventh-Son-Rory-Gallagher/dp/1507602367/ref=sr_1_1?ie=UTF8&qid=1428788945&sr=8-1&keywords=The+Legend+of+the+Seventh+Son
oui, belle idée pour les enfants !!!

__________________________________________
"It is in the shelter of each other that the people live". Irish proverb.

JLo




Messages

: 35432


Date d'inscription

: 15/02/2012



JLo a écrit:

oui, belle idée pour les enfants !!!
Et pour les fans.
De plus que cette légende est une belle histoire reprise par Rory.

Lucie




Messages

: 2999


Date d'inscription

: 16/06/2010



---
Permission de ce forum:
Vous
ne pouvez pas
répondre aux sujets dans ce forum