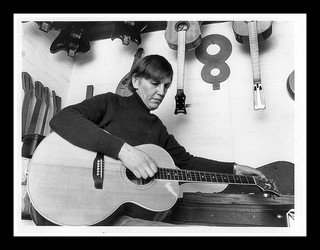 Chris Eccleshall
est un luthier anglais né en 1948. Parmi ses fidèles clients on compte de nombreux artistes anglais incluant Pete Townshend (dont il réparait les guitares que ce dernier explosait sur scène), David Bowie (et la scène Glam Rock des 70's en générale), Paul Weller, The Cure, New Order etc...
Il fut le technicien guitare privilégié de Rory Gallagher de 1971 à 1985. Il a reconstruit (et a changé le manche une fois) et refretté 18 fois la fameuse Strat 61. Aussi il désactiva le mécanisme vibrato de cette dernière.
Il est aussi à l'origine de la conception d'un modèle de madoline électrique qu'utilisera Rory sur scène: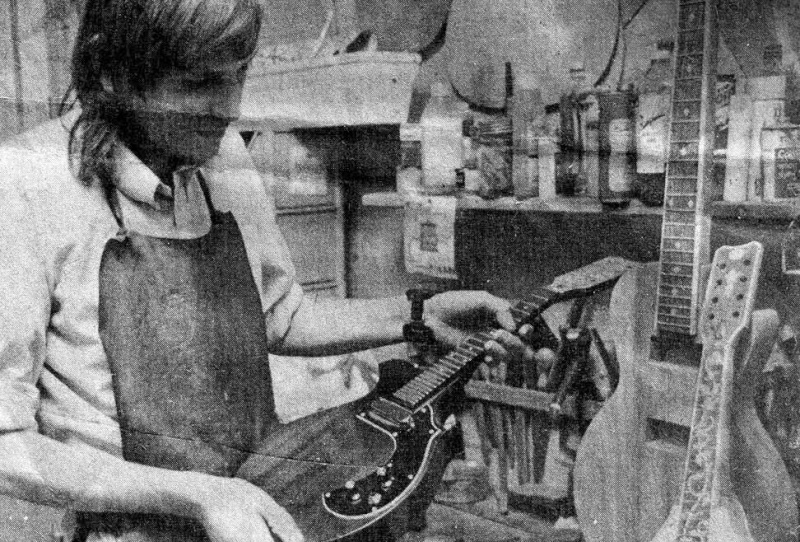 Dernière édition par Garby le Dim 13 Juil 2014, 15:02, édité 2 fois
Son site: http://www.eccleshallguitars.co.uk
Sa page facebook perso: https://www.facebook.com/chris.eccleshall
Merci pour ce sujet, effectivement ce fut un compagnon de route de Rory!
Comme il l'a dit:
Rory a écrit:Chris Eccleshall does a lot of work for me
http://www.roryon.com/guit231.htm
Sur la mandola:
Rory a écrit:I moved from that to electric mandola. Chris Eccleshall made me an acoustic mandola and I used to play that with a pick-up. I've been thinking of using that again recently. I had the top string tuned to A for a while and then to B but then we used to do some numbers a bit deeper and it used to sound like a cross between a 12-string and a mandolin. I haven't used
the acoustic mandola at all yet, apart from at home, but it's a nice round feel to it. When I got the Martin mandolin. I dropped the mandola, at least for a while. The difference in sound between the electric mandola and acoustic mandolin is fairly extreme for what we were doing. I've been writing some songs on the mandola now so I might be using it in the future.

__________________________________________
"It is in the shelter of each other that the people live". Irish proverb.

JLo




Messages

: 32710


Date d'inscription

: 15/02/2012



---
Permission de ce forum:
Vous
ne pouvez pas
répondre aux sujets dans ce forum